E-MAPS Awarded
Best Issuance Platform 
Tailor-made investment solutions
 1000+ underlyings available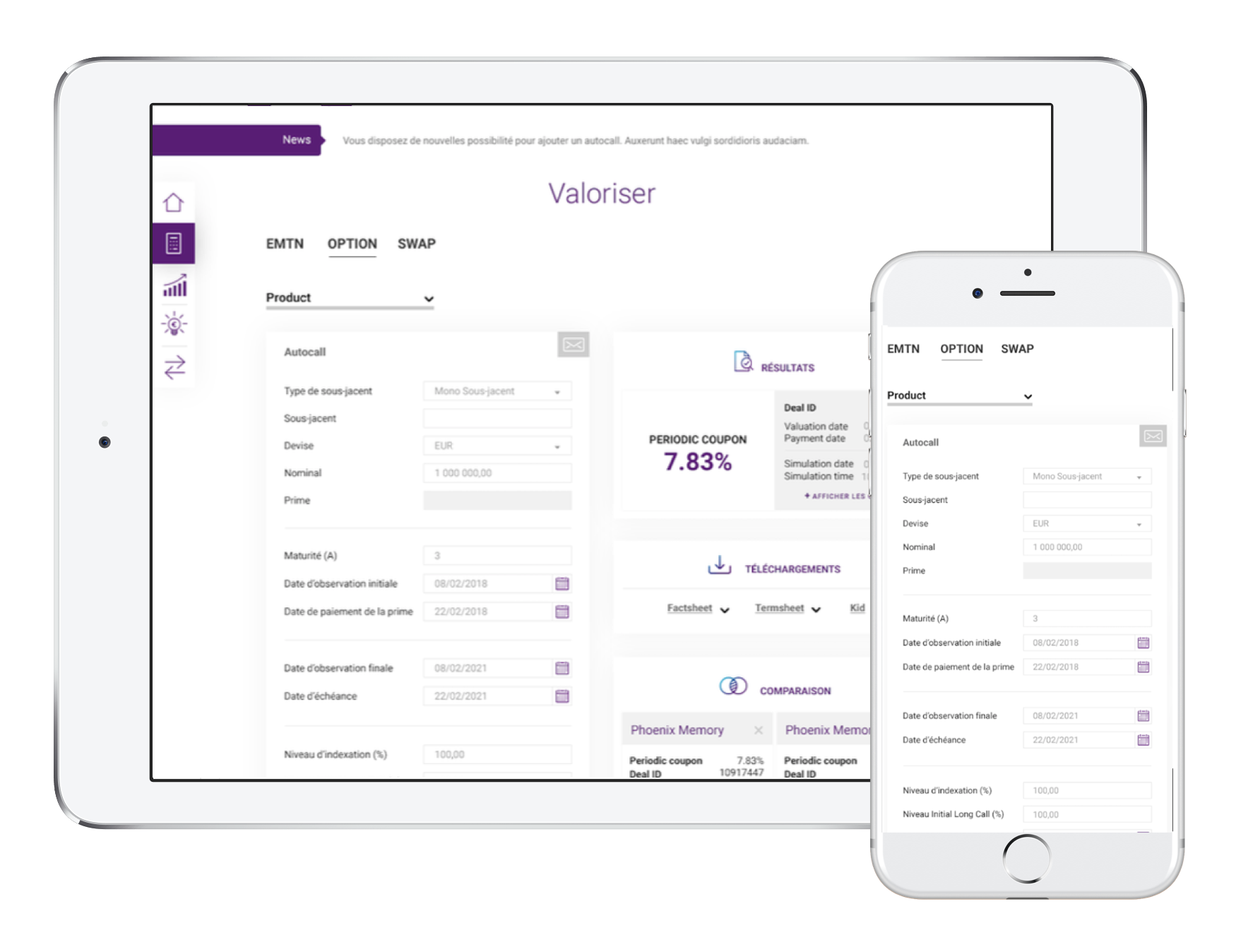 Build, Save, Compare
20+ investment formulas available
Autocall, Phoenix, Bonus, Reverse Convertible, Callable, DRA and many more.
Access to 1000+ underlyings
(Equities, Indices, Funds, ETFs)
Price in GBP or any other currencies (EUR, USD, JPY, HKD, CHF, AUD)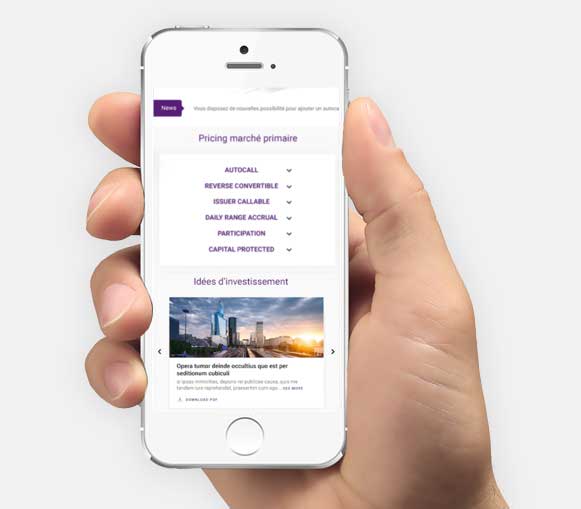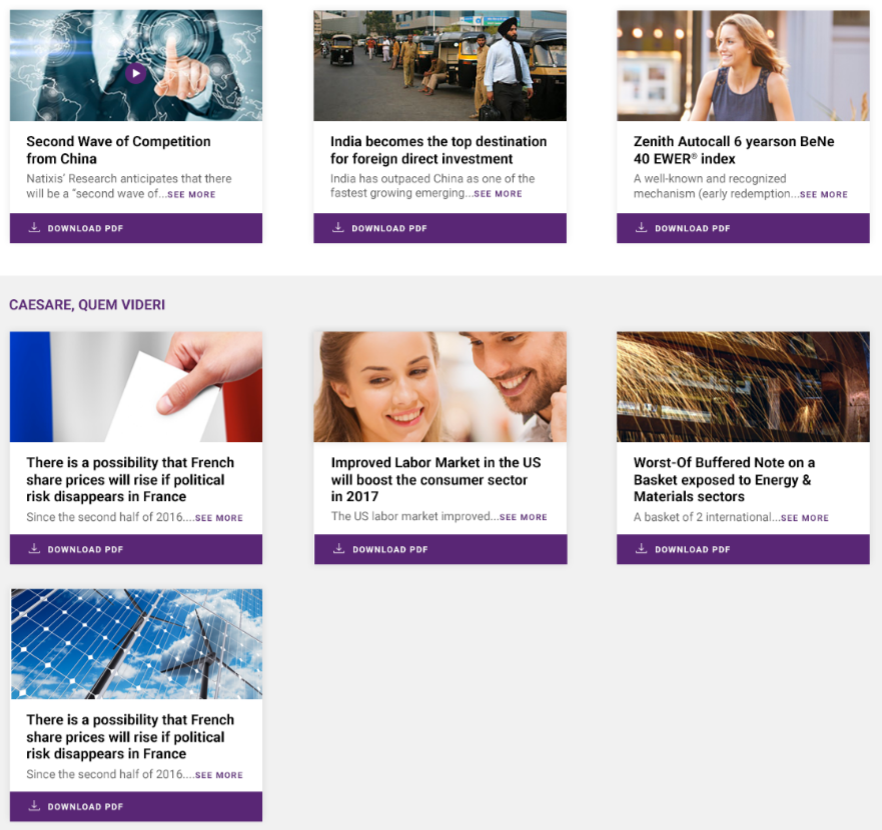 5 new investment themes
added every month
Want to see a demo ?
Contact us directly or request a demo from your personal sales representative.